Data exploration at your fingertips.
VisiData is an interactive multitool for tabular data. It combines the clarity of a spreadsheet, the efficiency of the terminal, and the power of Python, into a lightweight utility which can handle millions of rows with ease.
Install →
Tutorial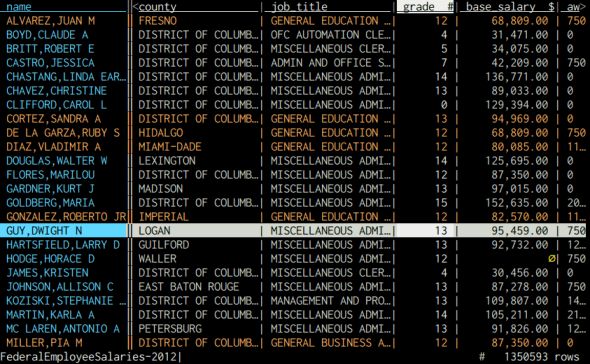 When you have
but you need
$ vd -b input.csv
I wonder if @visidata can.... Yes, yes it can. I love this tool.
A remarkably powerful and well-designed tool.
The tool I reach for first when I encounter a new dataset.